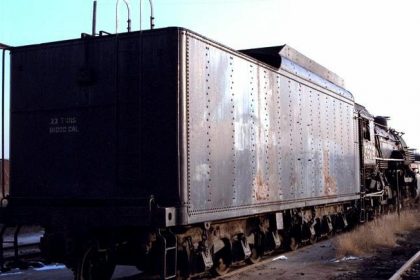 The railroad industry has consistently ranked among one of the most dangerous industries to work in.  However, in addition to the immediate hazard posed by moving equipment, many railroad workers have also been exposed to a much more silent and often overlooked hazard – occupational exposure to harmful dusts.  Unlike the immediate hazard created by moving equipment, occupational exposure to dust is a silent killer – the effects of which can often take decades to appear.
In 2007, the National Institute for Occupational Safety and Health published its Work-Related Disease Surveillance Report in which it found that the "Railroad Industry" was the most frequently recorded industry listed on the death certificates of workers who died of lung cancer, asbestosis and pneumoconiosis.  Railroad industry ranked second for deaths resulting from malignant mesothelioma and silicosis.
Railroad Knowledge Regarding Asbestos Hazards
As early as 1937, the Medical and Surgical Section of the Association of American Railroads recognized that "Silica, asbestos, and lead are the principal substances generating toxic dusts to which railway employees may be exposed."   (See AAR – 1937) By 1958, the Association of American Railroads appears to have been aware that exposure to asbestos caused lung cancer.   (See AAR – 1958).  In the 1960s and 1970s, strong efforts were being undertaken by the medical and safety communities to identify and prevent various forms of occupational disease.  In 1964 Dr. Irving J. Selikoff published his article "Asbestos Exposure and Neoplasia" in the Journal of the American Medical Association in which he observed, "Asbestos exposure in industry will not be limited to the particular craft that utilizes the material.  The floating fibers do not respect job classifications."
Despite this knowledge, railroads continued purchasing and using asbestos-containing products for decades.  In a letter, dated July 16, 1971, William J. Harris, Jr., wrote to the Johns-Manville Products Corporation regarding "our mutual concern that asbestos has been placed on the EPA list of hazardous air pollutants."  (See AAR Ltr to JM Re Mutual Concern on Asbestos Standard (7-16-1971).  Similarly correspondence from General Motors Electro-Motive Division and General Electric, indicate that asbestos-containing materials continued to be installed on locomotives well into the 1980s.  (See EMD – Ltr from EMD Re Asbestos on Locomotives (9-1-1992) GE – Ltr from GE Re Asbestos on Locomotives (8-20-1992).  A letter from Union Pacific Railroad Company to the Illinois Central Gulf Railroad, dated February 4, 1981, documents that the Union Pacific was continuing to use asbestos rope in the rail heating and jointing operation.  (UP Ltr to IC Re Asbestos Rope (2-4-81).  In 1983, Dr. Ernest T. Rouse, Chief Medical Officer for the Missouri Pacific Railroad Company, gave a presentation to the Association of American Railroads in which he acknowledged "The primary exposure of railroad workers at the present time consists of repairing previously used asbestos insulation so that the fibers are in the work environment where these materials have been utilized."  (See Dr Rouse Presentation to AAR (5-14-1982).
Use Of Asbestos In The Railroad Industry
The Steam Era:  Railroads have had a long history of using asbestos and asbestos-containing products. During the age of steam locomotives, the boilers on the locomotives were covered with as much 6,000 pounds of asbestos insulation material. The photograph to the left shows two workers literally shoveling asbestos lagging onto a steam locomotive.
Diesel Era:  Although diesel locomotives ultimately replaced the steam locomotives, many asbestos-containing products continued to be used on diesel locomotives as well. In fact, well into the 1990s, thousands of locomotives were still in service with asbestos-containing material still on them.  Numerous locations on locomotives and rail cars contained asbestos, including:
Composition brakes shoes;
Flexible trainline insulation
Tape used to wrap air compressor pipes on locomotives;
Insulation on wire covering in locomotives;
Sprayed insulation on rail cars;
Pipe joint insulation;
Barriers in dynamic grid braking systems;
Packing material in journal boxes;
Insulation on steam boilers used on passenger locomotives;
Gaskets and covers on steam generators;
Heat shields in and around heaters in cabooses;
Manufacturers of diesel locomotives, including General Motors Electro-Motive Division (EMD) and General Electric have acknowledged that asbestos-containing materials continued to be installed on their diesel locomotives until the 1980s. (See Letter from EMD Re Asbestos on Locomotives (9-1-1992) and Ltr from GE Re Asbestos on Locomotives (8-20-1992)).  Likewise, many of the major railroads did not begin removing these asbestos-containing materials from their locomotives until the mid-1990s.
Asbestos in Buildings:  In addition to asbestos actually installed on locomotives and rail cars, asbestos was commonly used as insulation material inside buildings.  In addition to insulation, asbestos was also used in cement products, plaster, floor tiles, acoustical tiles, and sprayed insulation.
Other Sources of Asbestos.  In addition to asbestos on rolling stock and in buildings, railroad workers were often exposed to various other sources of asbestos as well.  These sources include contamination of rail cars and rail yards from the transport of asbestos containing products, including asbestos containing vermiculite; other products used by the railroad such as asbestos rope used to straighten rails or asbestos products used in rail welding procedures; and exposure to asbestos inside refineries and other industrial locations serviced by the railroad crews.
Additional Information
Free Initial Case Review
SAMMONS & BERRY, P.C., represents railroad workers and their families in asbestos cases nationwide.  Our team of lawyers, paralegals, and other professionals are experienced in evaluating, investigating, negotiating and trying these difficult cases.  If you or a member of your family have been injured as a result of exposure to asbestos – call or email us for a FREE case evaluation.  All cases are taken on a contingent fee basis, meaning if we do not collect anything, you do not owe us anything.